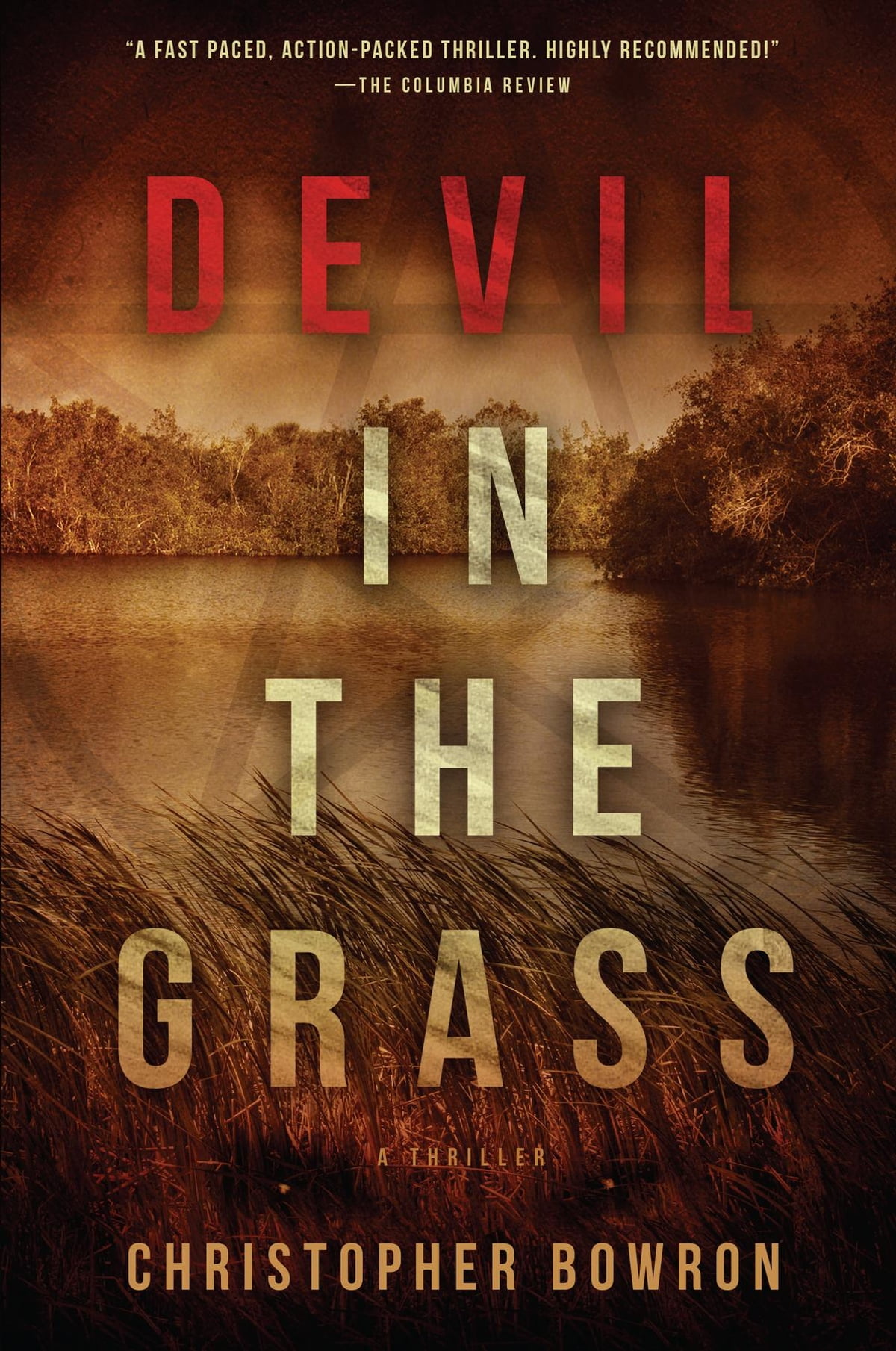 "A fast paced, action-packed thriller."
– The Columbia Review"
"Some things… are best left unfound"
When his pro football career fails, Jackson Walker returns to his home in southwest Florida to sort out his life. He lands an internship with Republican state senator James Hunter, whose Clean Water Bill puts him at odds with influential members of The Brotherhood of Set, a Satanic cult. They have deep roots in Florida, and are led by the sinister Henrietta LePley.
After Walker begins a relationship with a member of the Brotherhood, he is framed for the horrific killing of two elderly people. To clear his name, Jackson turns to his Seminole family to evade the police and a particularly nasty bunch of malevolent characters who specialize in the disposal of dead bodies. The Everglades provides an ancient and frightening setting for the unfolding action that will prove whether Jackson Walker will pull himself free from the dark evil that lurks there.
The Reviews are in…
Booklover Catlady
"Devil in the Grass is a brilliantly plotted and chilling read! With characters that you don't want to meet in dark places, those that you won't forget in a hurry popping off the pages. The book just grabs hold of you and does not let go until you reach the climax and hopefully remember to breathe. Highly recommended for lovers of fiction that has a darker edge to it, this entertains all the way."
Booklover Catlady
Top Ranked Reviewer & Book Publicist.
The Columbia Review
"A fast paced, action-packed thriller that is, at the same time, warm and exciting in a uniquely positive way. The somewhat unusual setting for a thriller-suspense novel – The Everglades – will provide particular entertainment for readers who have visited Florida. The novel is further enriched by the wide range of interesting and provocative characters and the cleverly intertwined plotlines involving romance, good vs. evil, southern politics, and regional issues. Highly recommended!"
The Columbia Review
Publishers Daily Reviews
Satanic rituals, a beautiful young woman, and a former NFL quarterback all come together to form the heart of this sensational mystery, carved out of the Florida Everglades and woven tightly with spellbinding suspense. This is an exceptional piece of first-class fiction, with a strong dose of Stephen King horror thrown in for good measure. Jack Walker is just looking for a quiet restart to his life when he meets Sarah, a petite twenty-something who promises Jack a very good time if he can just accept one little thing about her -- she's a devil worshipper, a devout member of the Brotherhood of Set. Jack doesn't want to jeopardize his job working for a prominent state senator, but the flesh is oh-so-weak, and he winds up agreeing to deliver a packet stuffed with hundred-dollar bills to an old plantation house late one night. What he finds there is a bloody knife, two dead bodies, and a frame-up custom-made to indict him. To make matters worse, his new girlfriend has disappeared, and he has to kill someone who is at her apartment waiting for him. The police quickly start pursuing Jack and, out of options, he flees to the Seminole reservation nearby, where he enlists the help of his family -- native Americans with the ability to hide him in the trackless swamps. Meanwhile, Jack's luck is about to run out as both police and the Satanists begin closing in on him. The McFadden's -- deranged good old boys in deep with the Devil worshippers -- are seeking revenge for the brother who was killed when Jack fled Sarah's apartment. They are the creepiest characters in the book and if they don't produce at least one nightmare from you as you read this, you are either on high doses of Valium or not paying attention. The author does an excellent job of ratcheting up the tension as one event after another spiral things out of control. A hundred-year-old witch named Henrietta LePley figures prominently in the growing and grisly death toll, and characters for whom you've developed a strong emotional attachment begin falling under her spell -- and worse. Much, much worse. The story builds inexorably from its well-drawn beginning to its heart-stopping finish. Indeed, the entire last one-third of the novel will keep you riveted to the action as blood-thirsty gators and ten-foot-long bull sharks join in a feeding frenzy with one terrible  objective -- the painful death of Jack Walker and anyone who helps him. Five sterling stars to Devil In the Grass, a stunning debut novel by Christopher Bowron, a talented writer with tremendous authorial expertise. We look forward eagerly to the sequel, and perhaps an action-packed movie as well.
Publishers Daily Reviews
Stormi – Boundless Book Reviews
Jack is a young man who used to be a football player. He gets mixed up with drugs and gets booted out. He soon finds a job and a woman. This woman is not who she seems to be and soon he is in a big downfall spiraling ever further down. This book was really good. It had me on page one and kept me enthralled the entire book. You see a man with a promising future get sucked, unbeknownst to him, into a world full of cult magic. This book was definitely different, but it was a great, fast paced, action filled read. I hated putting this book down.
Stormi
Boundless Book Reviews
Ron Base – Author of The Sanibel Sunset Detective Series
"A snappy, scary premise executed with skill against the backdrop of the Florida Everglades...Chris Bowron's debut novel is a gripping read that promises even better things to come."
Ron Base
Author of The Sanibel Sunset Detective Series
Betsy Ashton 2
"Move over Randy Wayne White and Carl Hiaasen. Chris Bowron has arrived!"
Betsy Ashton
author of Unintended Consequences and Uncharted Territory, Mad Max Mysteries, Eyes Without A Face
Stacie – Beach Bound Book Reviews.
"Devil in the Grass is an intense thriller filled with riveting suspense and chilling characters which quickly capture and a hold a readers attention from beginning to end."
Stacie
Beach Bound Book Reviews